Kaelig Le Corre is the Raymarine OEM Sales Manager in France. Like many of his Raymarine colleagues, he has extensive experience working in the boating industry, and has been with the business for over ten years.
Kaelig was born on the coast of Brittany so grew up by the water. His grandfather was a navigator and it was him who first introduced Kaelig to sailing. He started out in Optimist dinghies primarily for enjoyment but also to learn the skills needed to move on to larger vessels. Kaeling then graduated to a Hobie 16 Catamaran before moving up to a Hobie 29 and beginning to sail competitively.
Part of a Winning Crew
He can now boast extensive experience across a variety of fleets from Jeanneau Sunfast 36 through to TP52's in his position as bowman. Kaelig has been part of the winning crew for every major regatta in the French Mediterranean; the Giraglia Rolex Cup, SNIM regatta, Voile de Saint Tropez and the French IRC championships. An impressive achievement.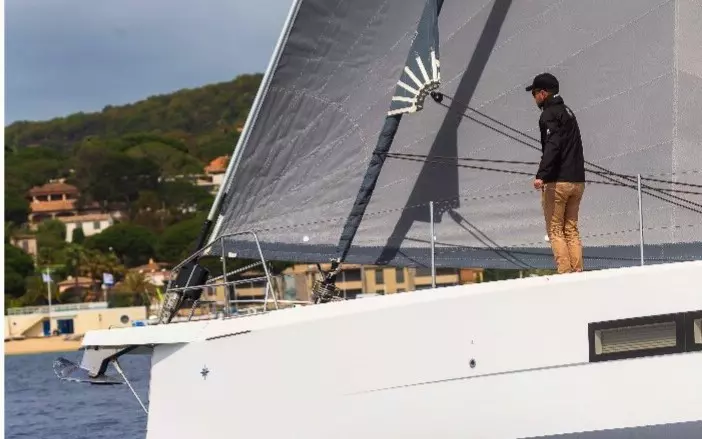 Sobering Experiences
Alongside the victories, Kaelig's has experienced a more sobering side to being on the water. While sailing single handed several years ago, he had a fall onboard. Fortunately, another boat saw his vessel and called the coast guard but it was a reminder of the potential dangers of being at sea.
The experience did not deter Kaelig though. He continues to sail regularly whether cruising with friends or the fast-paced environment of professional yacht racing.