The Future of Boating is Automated
We believe in a future where the boater decides what to do without worrying about how.
HD Hyundai had a history of developing autonomous boating technology for the commercial market and its subsidiary, Avikus, had enabled a commercial ship to successfully execute an ocean-crossing voyage – completely autonomously.
Raymarine recognized this remarkable accomplishment, having experience with its own ADAS (Advanced Driver-Assistance Systems) technology solutions, ClearCruise™ and DockSense, and instantly saw an opportunity for a natural partnership.
Today, Avikus and Raymarine are working together through an exclusive collaboration to develop and launch the world's first autonomous leisure boat solution, the Raymarine x Avikus NeuBoat, as well as a full family of leisure boat systems for boats of all sizes.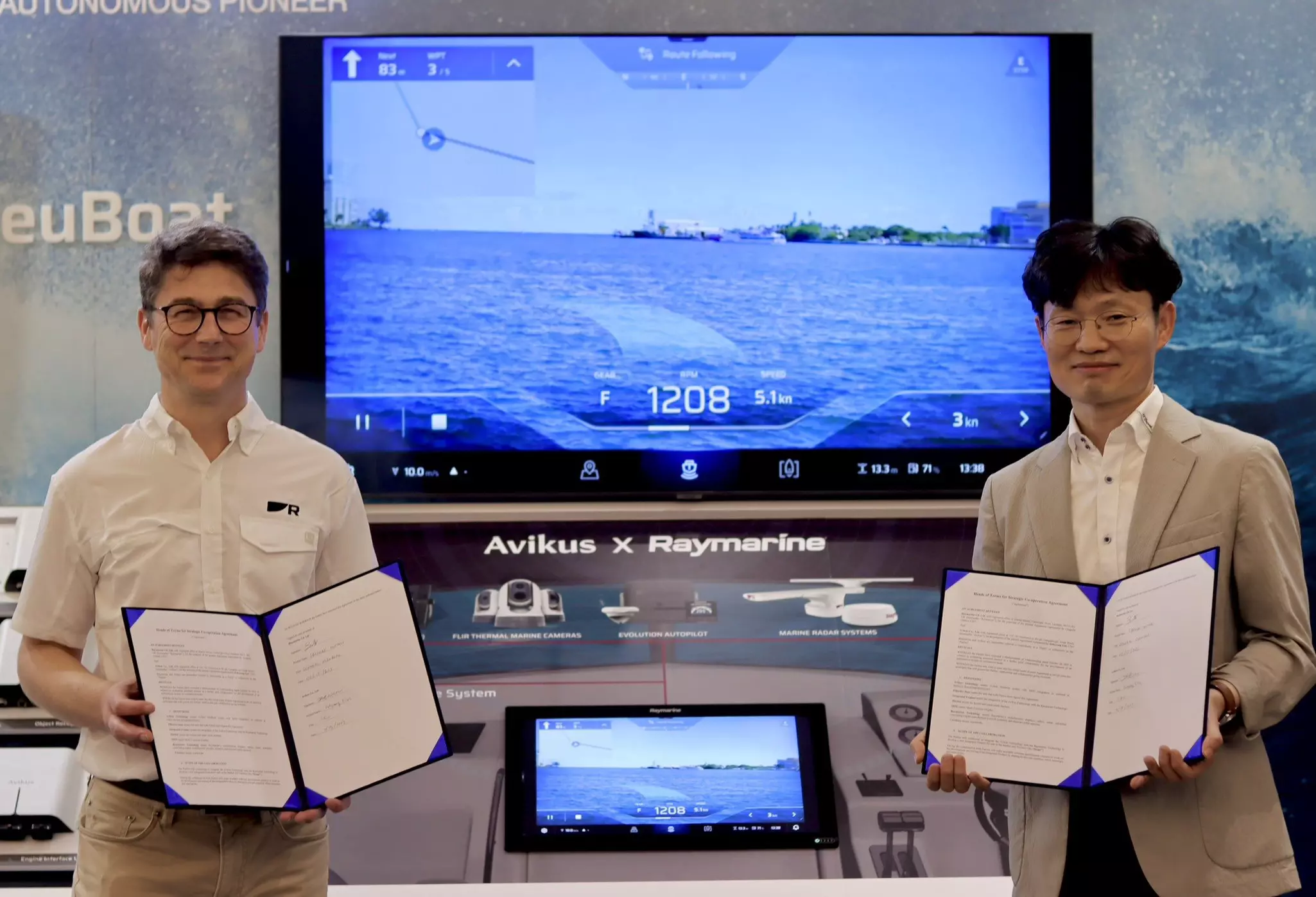 This endeavor further supports a shared mission of both companies – to make boating safer and more accessible – especially for new boaters. Furthermore, both believe autonomy will enhance the boating experience for every boater, from autodocking to ensuring a bigger catch or finding the perfect sunset spot.
We look forward to working together with Avikus to give every boater a new way to enjoy the open water in the future.
Leave doubt in your wake.